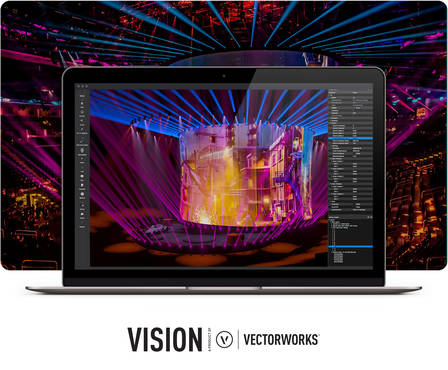 The most advanced lighting pre-visualisation software
Vision gives you the power to pre-visualise and cue shows at your fingertips, whether on site or off.
Vision Unlimited License (Unlimited universes)
Vision enables entertainment and production professionals to pre-visualise the performance without needing the venue or having crew on standby, allowing you to put your best foot forward and prepare.
Experiment with looks and cues, review options with your clients, and get buy in — all before load in.
Includes 12-months of Vision subscription service.
All prices exclude VAT · We won't be beaten on price
System Requirements
macOS
Operating System: macOS 10.15 or later
Windows
Operating System: Windows 10 or later (64-bit only)
Vision subscription service
Vision provides a subscription service for all users. The first 12 months is included in the purchase price.
The subscription provides you with unlimited access to the update server, giving you the latest version of the library files, gobo files, and the latest builds of Vision. Your subscription also gives you access to support via our online chat, email, and telephone.